Tip that YOU can do!
3/5/2020 (Permalink)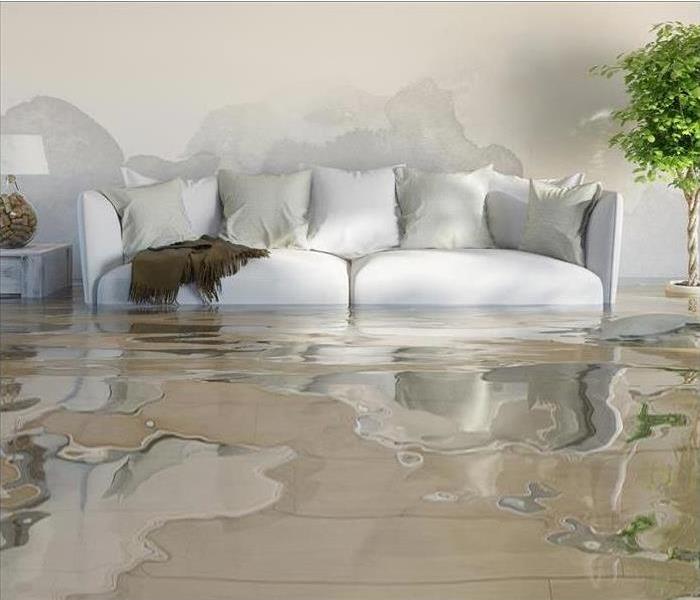 Hello SERVPRO of Chatsworth Readers!
Ever found yourself in a situation where your home or business has been affected by a flood? What can you do in those precious moments before help arrives to respond to the situation?
We have another article to share from our friends over at FEMA with some tips on what YOU can do to clean up after a flood. And don't forget the most important tip of them all - for a team that is faster to any disaster, including your water damage at your home or business, call SERVPRO of Chatsworth for help!
Read on:
"Flooding is the most common natural disaster in the United States and can happen anywhere.
Flooding can occur slowly over many days leaving enough time to evacuate in advance or prepare to be home for several days without power, water, or access to roads or services. Or, as in the case of flash flooding, it can happen very quickly with little or no warning and you may need to move quickly to make it to higher ground.
In the event of a flood, America's PrepareAthon! How to Prepare for a Flood offers the following tips to reduce the risk of damage to your home or business:
Elevate critical utilities, such as electrical panels, switches, sockets, wiring, appliances, and heating systems;
In areas with repetitive flooding, consider elevating the building;
Waterproof basement areas and make sure your sump pump is working; and
Move furniture, valuables, and important documents to a safe place.
After a flood, timing is of the essence. Water left in your home for a significant period of time can cause mold, and even in some cases, structural damage. It is important to clean your home as soon as possible following a flood.
Keep in mind that extreme care is necessary when cleaning out your home following a flood. America's PrepareAthon!'s how-to flood guide also provides recommendations on how to best protect yourself and your property after a flood:
Avoid wading in floodwaters as they often contain dangerous debris like broken glass, metal, dead animals, or contaminants, such as sewage, gasoline, and oil;
Do not enter a damaged building unless it has been cleared by authorities. There may be structural damage to the foundation, electrical hazards, or hidden damage;
Take precautions and wear appropriate protective equipment, such as gloves, safety glasses, rubber boots, and masks that protect you from dust and other dangerous particles;
Do not touch electrical equipment if it is wet or you're standing in water;